NEW KTWO DUO 1400 MUCK SPREADER (PK131)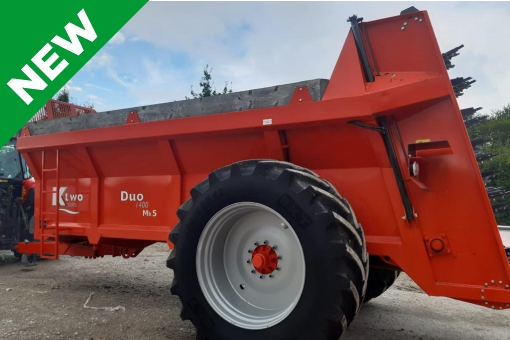 All used machinery has been thoroughly checked over and comes with a 3-month warranty.
NEW KTwo Duo 1400 Muck Spreader
Beat the long manufacturer lead times and take advantage of this new machine at old money. You will have it on your farm in days!
Sprung Drawbar
Bolt-on Fixed Hitch
10 stud commercial axle c/w 420 x 180 brakes
4 x 14mm floor chain – manual speed c/w full reverse
Wide angle PTO shaft – shear bolt protection
Automatic slip clutch
540 RPM rotor gearbox
Slurry door
Wooden extension sides
LED road light c/w auto covers
Oil brakes 650/65 R42 Tyres
Available from stock – £29,000.00 + VAT
Reference Number: PK131
For further details, call Paul on 07734 55 96 96