PK Sales are delighted to be the sole UK supplier of the high-spec KME Dribble Bar, ideal for farmers requiring low emission spreading and economic use of organic fertiliser.
KME Dribble Bars
The dribble bar method of application is designed to apply slurry to the soil surface as accurately and evenly, minimising grass contamination and ammonia emissions compared to the splash plate method.
The KME dribble bar is built to fit any existing tanker with simple height adjustment and easy mounting onto the back door with a chassis mount also available.  The unit has an easy access macerator with a safety switch to distribute slurry precisely and constantly. High-strength galvanized steel is used in the manufacture of the KME dribble bar to increase durability and lifespan.
The dribble bar spreads slurry close to the ground where it is unaffected by the wind resulting in a much higher proportion of the nutrients reaching the crop and reducing the amount of atmospheric pollution compared to the splash plate method.  The dribble bar system is designed to follow ground contour allowing the rubber boots to achieve a uniform spread pattern with economic use of organic fertilizer.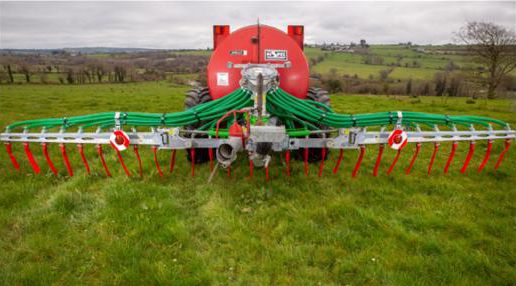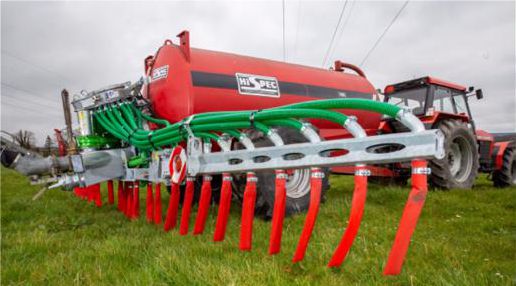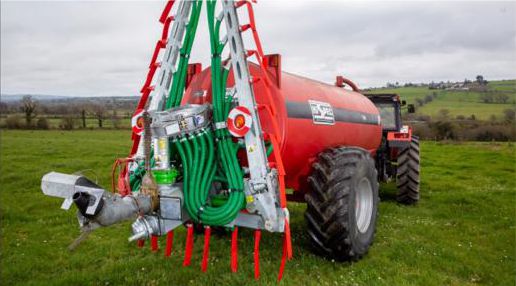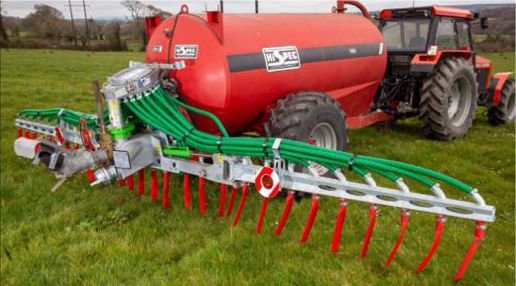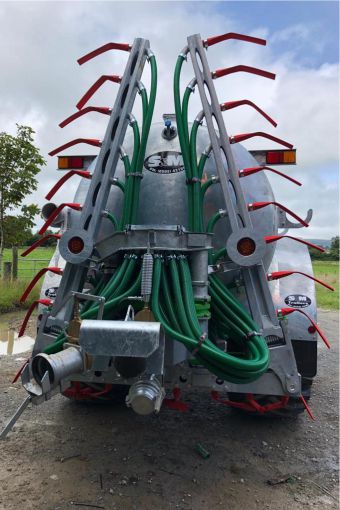 About
The KME Dribble Bar is available in 7.5 & 9.6 metre widths with larger sizes 12m – 18m and 24m available from winter 2021. The dribble bar folds up neatly behind the tanker for transport without affecting driver visibility and is equipped with a lighting board is fitted as standard.
Easy access macerator with safety switch (won't turn when open)
Spring-back arms
Danfoss hydraulic motor
Build to fit any existing tanker
Chassis mounted option available
Built-in stone trap to reduce wear and tear
Only 2 no spool valves required to operate
Marker boards with tail-lights