Heath Super Grab
The Heath Super Grab is a truly innovative solution to large bale handling. A bale grab with a total 'free release system' enables safer bale stacking and loading. Holding of the bales is provided by 4 uniquely designed hardox tines.
The Heath Super Grab is able to handle 1200mm x 1200mm x 2400mm, 1200mm x 900mm x 2400mm and 1200mm x 800mm x 2400mm bales either vertical or horizontal in operation.
Specifications
Height: 240 – 300cm
Width: 218cm
Depth: 61cm
Tines: 70cm
Weight: 620kg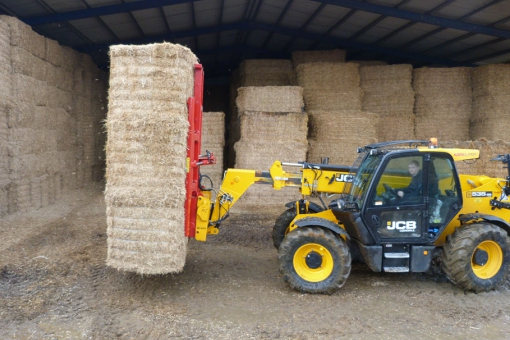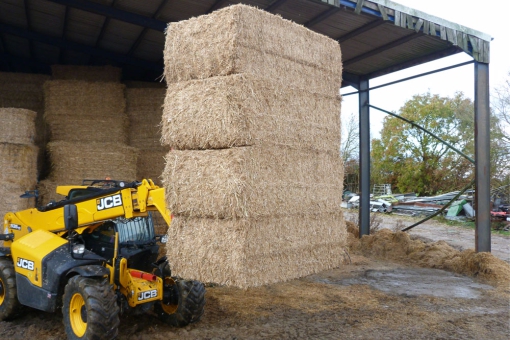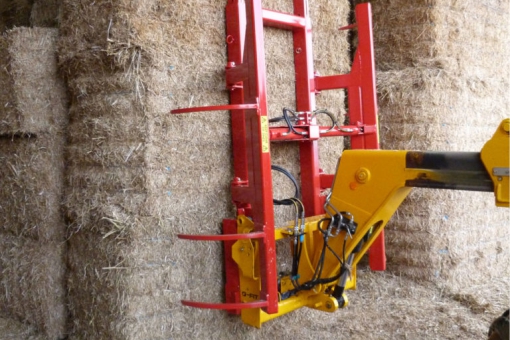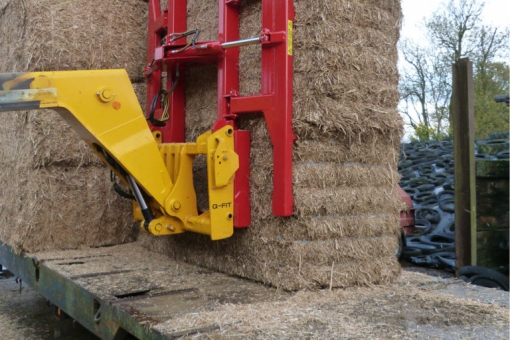 Heath Super Spike
The Super Spike is a bale handling spike specifically designed with road safety transport in mind.
Built with strength to allow 1.5 tonne carrying capacity, the tines fold away for safe road transport position while the safety bale bar extends hydraulically for safe bale handling.
Specifications
Height (retracted): 140cm
Height (extended): 198cm
Width – 180cm
Depth (unfolded): 137cm
Depth (folded): 26cm
Tines: 111cm
Weight: 360kg