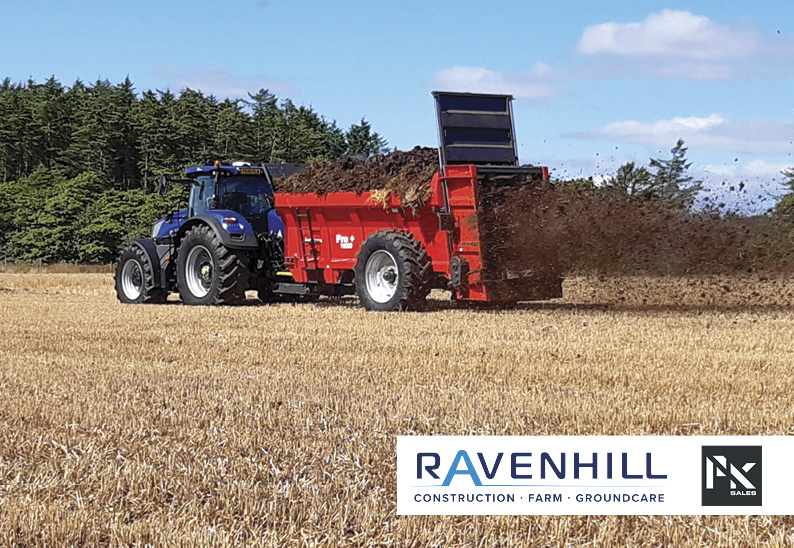 Fantastic news for farmers / contractors in Scotland…
We are proud to announce Ravenhill have joined PK Sales as the official dealer of Agri-Spread International in Scotland. 
Ravenhill will stock the full range of the award winning Agri-Spread Manure Spreaders and will be on hand to provide local demonstrations and support.  
After a successful demonstration in Aberdeenshire in August, the first spreader was been delivered to its new home. We are delighted to be working with a dealer who has the same commitment to customer service and specialist machine knowledge as us.
Welcome on board Ravenhill we look forward to the future together.
To find out more call Paul on 07734 55 96 96.