Agri-Spread AS 800 Spreader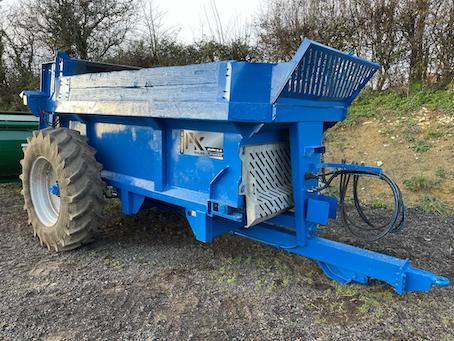 All used machinery has been thoroughly checked over and comes with a 3-month warranty.
Agri-Spread AS 800 Spreader
Year Manufactured – 2014
Fixed Drawbar c/w Swivel Hitch
460/85 R34 Tyres
10 Stud Axle c/w Oil Brakes
Slurry Door
2 x 16mm Floor Chains – Variable Manual Floor Speed
Wide Angle PTO Shaft
2 x 9" Wooden Extension Sides
This machine has been fully repainted on the outside and serviced to a high standard. It has many years life left.
Immaculate condition and a lovely sized machine –£12,950.00 + VAT.
For further details, call Paul on 07734 55 96 96